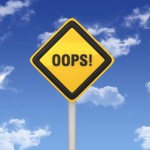 Due to a fantastic lack of planning and foresight on the part of your hosts, there will be no show this week.
Dave was out on Friday evening (winning an award, as you asked so nicely), so the live show was originally due to happen on Thursday. But then Dave was busy getting his stuff together for the Friday night, so that didn't happen either. Then there was the possibility of getting the show recorded tonight, but at the time of typing – 22:55 BST – we haven't even started getting this week's show ready.
So, we've taken the decision to postpone this week's show. We'll be back, as normal on Friday 18th April at 9pm-ish UK time (UTC+1/BST), with the live recording of episode 309.