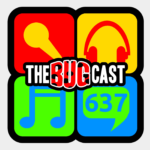 This week on The Bugcast: Dave and Caroline discuss current politics – surprise! – and try and understand why politicians are encouraged to ignore their electors, plus 8 pieces of fantastic Creative Commons music!
Songs played
Intro: Chris Juergensen – Bug Lips
Outro: Mark Marshall – Man Walking
Topics
The New York Times: Protesters Dispersed With Tear Gas So Trump Could Pose at Church
(Inspiration for Monk Turner – The Clown Brigade)
Politics: The Whips are encouraging MPs to ignore their constituency's views
Wikipedia: Whip (politics)
Tea, Earl Grey, Hot: Star Trek Discovery reviews start this week, next week Caroline is our guest!
Announcements
Please leave us feedback on the music or any of the topics that we've discussed.
The next live show will be episode 638, which will be streamed live in the chatroom on Friday 30 October 2020 at 21:30-ish UK time (GMT/UTC).
Don't forget clocks go back in the UK and Western Europe this weekend, so double-check the time!
Join us during the week on our Telegram group chat – click here to join
(you'll need a Telegram account)
Podcasts mentioned
The Grumps Blog Podcast
Tea, Earl Grey, Hot
Uncharted with Dave and Caroline, on DN12Live (not a podcast, strictly speaking)
Special thanks go to
Our supporters!
The artists for allowing us to play their music.
Everyone who joined us in the chat room for the live broadcast of this show.
Internet Archive for hosting the media files
Euterpia Radio for the use of their Shoutcast server
The Bugcast is a proud founder member of the Other Side Podcast Network